Striped shirt
Striped shirts were fashionable in the 80s, and they're still a must-have item with undisputed timeless appeal.
Contrary to expectations, striped shirts are easy to coordinate and are increasingly chosen for formal occasions as well as leisure time.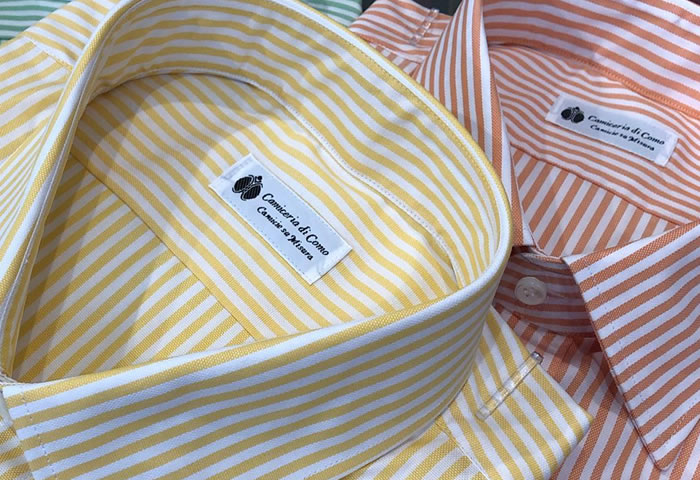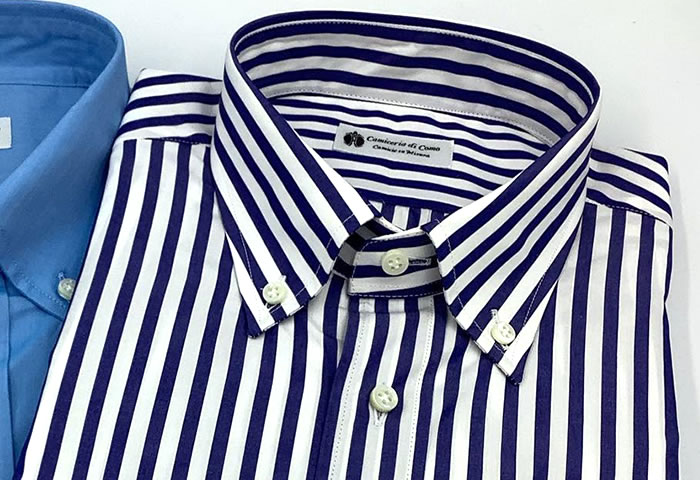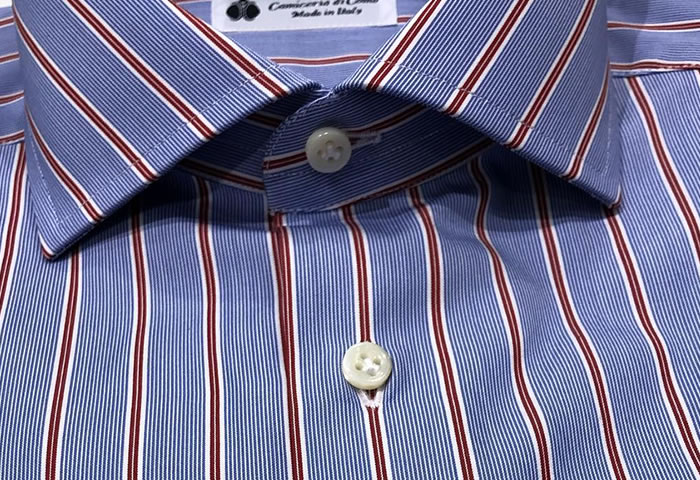 The rule is that the narrower the stripe, the more formal the shirt.
Three inspiring looks with a striped shirt: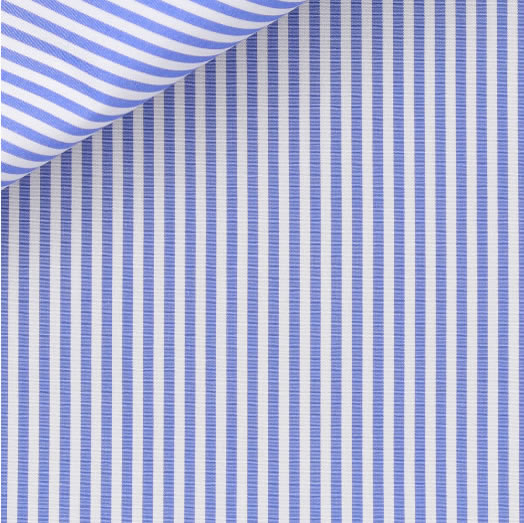 A pale blue and white striped shirt combines perfectly with a dark blue suit and smart shoes.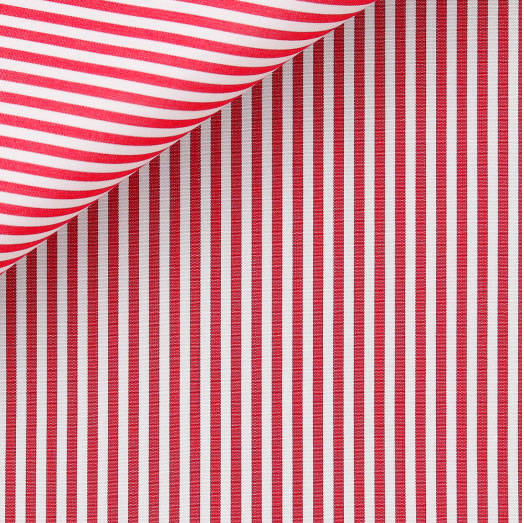 Multi-coloured striped shirt with jeans and sneakers. For summer, choose pale colours; in winter, go for darker shades.
You can also pair your striped shirt with a denim jacket or a sweater worn over the shoulders.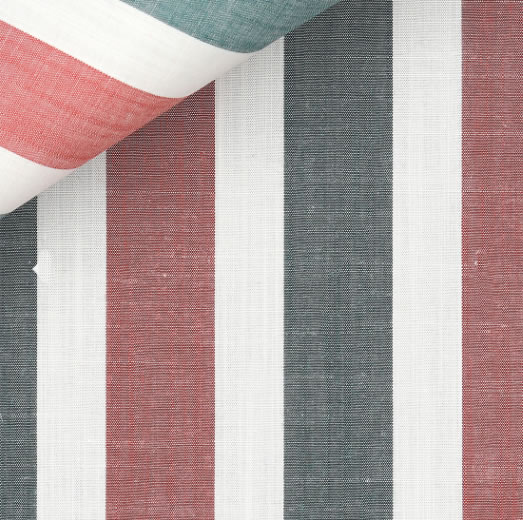 Broader stripes are better for more casual settings. We recommend chinos or 5-pocket pants.
The blue and white striped shirt
It's considered in the same way as the classic white shirt, and should be a fixed item in your wardrobe; it's always on trend and never boring. Perfect for the office, formal occasions and casual settings, depending on the shade you choose.
white and bright blue striped shirt, perhaps paired with white trousers on a summer evening
white and pale blue striped shirt, to wear with a solid colour tie for a business meeting or formal event
white and blue striped shirt with a mismatched suit for weddings and daytime events in summer.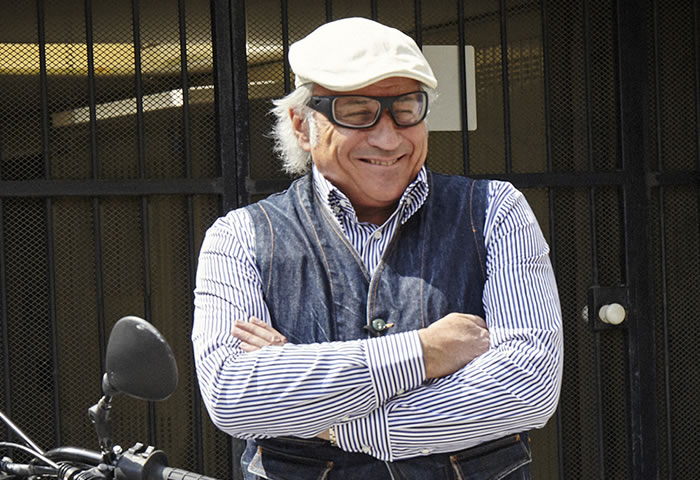 Which stripes will you choose?
At CamiceriadiComo you can design your own shirt, choosing from almost 100 striped fabrics. Start now and order your handcrafted shirt.
Create your Shirt