Bespoke suits
Created exclusively for you
Watch your style take shape through a bespoke clothing item: suits, jackets, vests, and trousers made to measure exclusively for you by our specialized tailors.
Unique clothing, made completely by hand in Italy, will reflect your unmistakable personality.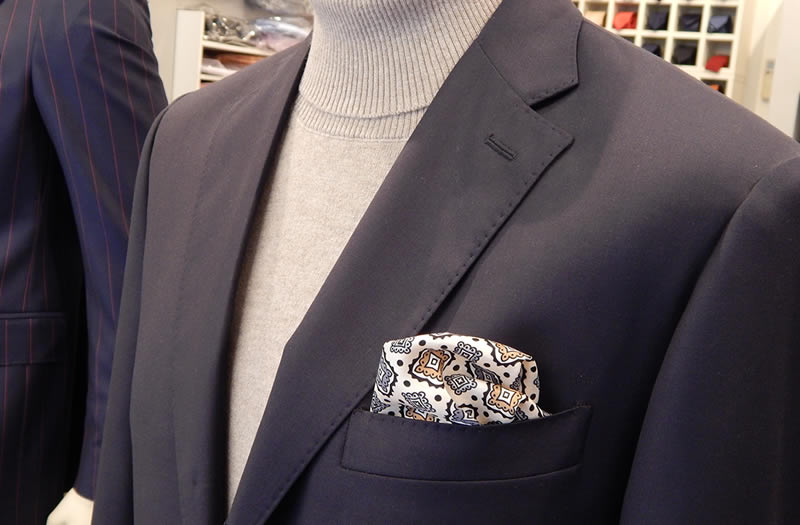 Come to our tailor shop and choose between two available options: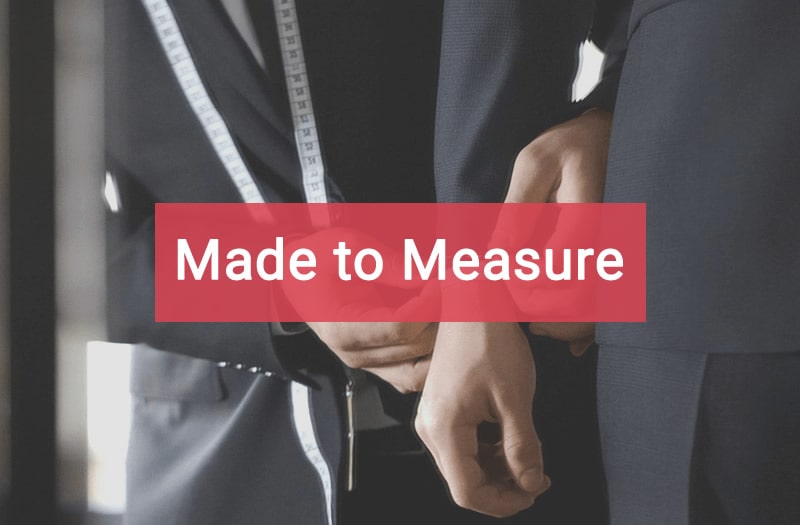 Made to Measure
For those who desire a tailor-made suit that can be personalized.
Your suit is created from a pattern (according to size) and created based on your measurements.
Our tailor will fit you with a sample and will mark on it any necessary modifications to transfer to the basic pattern.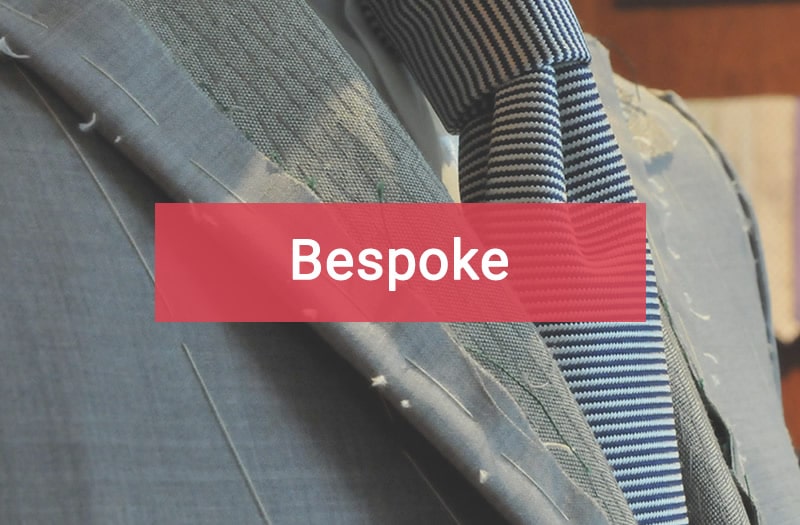 Bespoke
For those who desire a unique suit made exclusively for you.
Our tailor will measure you and then create a pattern from scratch just for you.
This type of service includes a few fittings in the tailor shop (usually 3) before final delivery.
Everything starts from the fabrics
Thanks to established collaborators, we are able to tailor make any item of clothing starting from a wide selection of Italian fabrics, among which Ermenegildo Zegna, Vitale Barberis, Caccioppoli, Canonico...
And not only that, but for those who prefer the British style we use British fabrics (Standeven, Bateman Ogden, Dugdale Bros & Co., Fox Brothers, Smith & Woollens, Escorial, Harrisons Of Edinburgh)
Bespoke clothing at your location
To interested companies, we propose the convenient solution of coming directly to you in your offices for suits and dress shirts fittings.